Self Checkout
Problem
Users, both associates and customers, have been using an experience on self checkouts that needs to be refreshed based on various issues.
The Ask
Create a fast and frictionless experience for our users. While additionally creating delightful and intuitive experiences to easily guide our customers and associates throughout the process.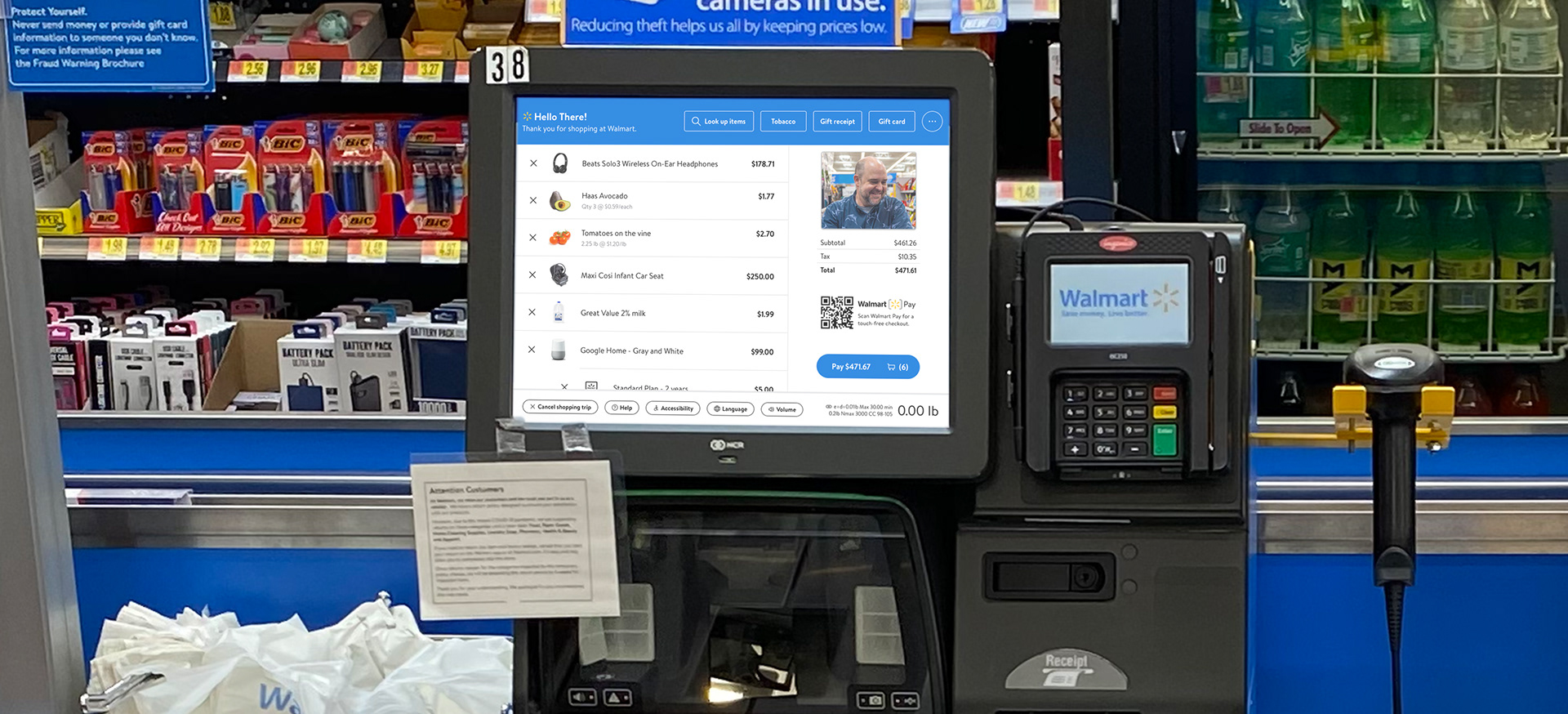 Case Study Contents:
- Audit of Understanding
- User interviews
- Journey
- Personas
- User testing
- Prototype
Team
Design Manager: Veronica Bagwell
Designers: Jason Skinner (lead), Brandon Lyon
Product Manager: Doug Humphreys, Malori Miller
Tech Manager: Samuel Hunter
Status: Currently rolling out in US.

Audit of Understanding
Let's look to see what is out there.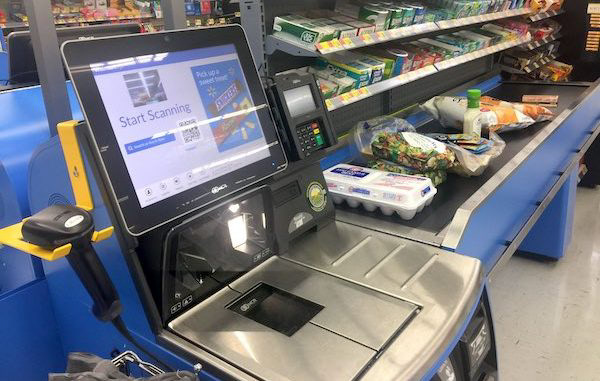 Where to begin...
Audit is an interesting word as the journey to do so involves many fords in the road. When we took on the task, we identify key areas of the user journey to help dig into the areas of focus for MVP. The list of features that came from the audit were over a 100 epic level items.
User Interviews
What is the user telling us?
Over the course of the design process we interviewed hundreds of employees and customers. We even looked at unconventional areas like Reddit and Facebook to gather friction points that were not gathered in in-store interviews. Our purpose was simple, we wanted to understand as many pain points and user stories as possible. 
Journey
How does everything flow?

The journey for checkout revolves around the customer's choices of items being purchased. A customer may or may not need assistance by an associate during their transaction. When assistance is needed it falls into two points of the flow, the first is scan and the second is pay. These help points could be based on the item and if there are restrictions or it could be the machine is not taking money properly. 
Personas
Who are our users?
Associates and Customer (You, me, everyone...)
User Testing
What does the user think?

The fun part of design is getting to spend time with your users. We created test plans for both customers and associates where we asked them to complete a series of tasks. We used various methods, observational studies, UX poker, surveys, shop alongs, to gather feedback about the prototypes and experience.
Feedback themes during testing....
- Checkout was both easy and learnable.
- Experience was incredibly positive.
- SUS grade of over 80%
The Solution
Create an experience that is easy to use, minimal to no training, something that is pleasant, while reducing visual noise and complex user experiences.
Quote
"Everything is so clean and not hidden
behind things. "
- Associate
Quote
"I can remove an item just by tapping on an X."
- Customer
The Results
Self Checkout reimagined is in rollout stages right now for the US with saturation of 70%+ of the market by the end of September 2021.
During the rollout stages, we continually learn more and more through data captured to refine and develop new experiences for our users.